2019
NOV
Cards, Dominoes & Pool Friday – Every Friday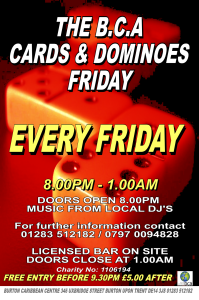 The B.C.A Community Centre will be opening on Friday evenings between the hours of 8.00pm and 1.00am. This weekly event will be know as Cards, Dominoes & Pool Friday.
You are invited to come & listen to good music played by some of our local DJ's, eat good food, have a drink in our very competitively priced bar, and as the title suggests, play cards, dominoes & pool.
Please be aware that this event will only be taking place in the bar area and it will be free entry.
Music from local DJ's
8.00pm – 1.00am
~~~~~~~~~~~~~~
DEC
Sat 14th Dec
Christmas Dinner / Dance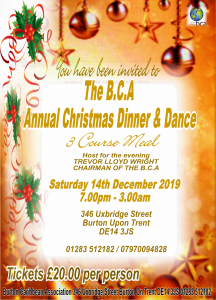 Doors open at 7.00pm & closes at 3.00am
3 course Christmas Dinner & Dance including Wine, Tea & Coffee
Dinner / Dance – £20.00
Dance – £5.00
~~~~~~~~~~~~~~
2020
JANUARY 
Northern Soul & Motown – Sat 4th Jan 2020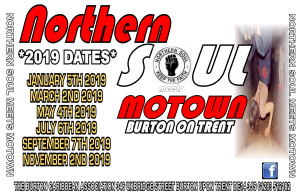 Doors open at 8.00pm through to 1am
Northern Soul & Motown all night.
DJs on the night: BACKO & ERROL H
Entry £5.00